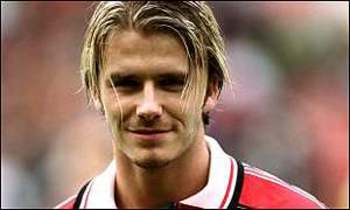 I watched on this morning as mass hysteria unfolded here in Sydney over the boy band 'One Direction'. It's been pretty funny watching the young girls on TV, hyperventilating, fanning themselves with both hands as if they are shooing a swarm of bees in front of their faces, crying and squealing in delight and excitement.
I saw one interview this morning on the Today show on channel 9. The girls were so hysterical that the boys could barely be heard over the din.
It's been interesting following some of the banter on Facebook this morning as well. A lot of people were commenting on how it wasn't that crazy in their day, that these girls have taken teen idol worshipping to a new level.
I think it can seem silly to us grown ups, but I'm pretty sure that nothing has changed. From the Beatles to the Backstreet Boys, teenage girls always went mental about good looking boy bands. Of course, I was always to cool to be into boy bands – I listened to Nirvana, The Butthole Surfers, Pearl Jam, The Red Hot Chilli Peppers and Oasis. I would have been rolling my eyes at my friends who were into that sort of thing.
I have to admit though, I did have my fair share of teenage crushes. I went through a tomboy phase where I went soccer mad and at that time I thought David Beckham was oh so dreamy. I had coloured an A3 sheet of paper as a Union Jack, then taken pictures of Becks and artistically draped them over the top. The whole lot covered my school folder, sealed with clear contact.
Then I went through my X-File phase and had a major thing for David Duchovny. I remember I had a picture of him in my school diary. I must have spent many a Biology period dreaming that I was Dana Scully, finally kissing him and dissipating the sexual tension between us.
So yes, watching those girls going gaga this morning did evoke a lot of memories for me, but it also reminded me that in fact, I am old. It's been creeping up on me ever so gradually that I hadn't really realised, but this morning it hit me like a 10 tonne truck – I am officially over the hill.
I remember being in my 20s and actually acknowledging to myself that I was in my prime. Everything in popular media was directed to me – music, TV, advertising. All the popular singers on the radio were about my age, all the actresses on TV were my age and all the products being pitched were being pitched to me.
Lately I've been listening to 'classic hits' style radio stations in the car because I actually cannot stand popular music. It's like noise. On the classic stations, every song is a hit. I've been finding myself uplifted by every car journey as I've been belting out songs like Toto's "Africa" and Wendy Matthews' "The Day You Went Away".
I sit down to watch TV and I honestly don't know who anybody is anymore. All these new up and coming film and TV stars are foreign to me. If I'm flipping through the social pages of the paper, I just don't know who they are.
I'd like to think of myself as being with the times and engaged in society through social media, but truly, I think I now know what my parents must feel – everything just moves too fast. I have a sister who is 10 years my junior and we might as well be from different planets. She's so cool, she's what I used to be 10 years ago. Now, I just sit there and listen to her about her fascinating life where she goes to music festivals I've never heard of and watches bands I'll never see.
If I'm feeling like this now, I know it's only going to get worse when my own children become teenagers. I can just see it now – me, Classic FM booming from my station wagon speakers, dropping Luka off at a friend's place in my sensible 'mum' clothes and my practical 'mum' shoes, Luka slumping down in his seat trying to avoid being seen with me, making a quick escape at the first chance he gets.
*sigh*
Does anybody out there feel the same?